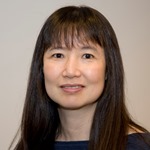 Sheen Lab
Our laboratory is interested in elucidating the molecular mechanisms underlying signal transduction pathways that mediate plant responses to central regulators, such as glucose, energy, stress, microbial elicitors, and hormones. A combination of molecular, cellular, genetic, genomic, and biochemical tools have been developed to dissect signaling cascades from receptors/sensors to transcription factors in Arabidopsis and maize.
Our current efforts focus on integrating diverse regulatory cascades into the signaling networks that control glucose and energy signaling, stress responses, innate immunity, hormone signaling and stem cell specification in plants.
Sheen Lab Team
Jennifer Bush
Greenhouse Manager
Hoo Sun Chung
Research Associate
Andrew Diener
Assistant in Molecular Biology
Wenzhi Jiang
Research Assocaite
Lei Li
Research Associate
Pauline Lim
Administrative Assistant
Kun-Hsiang (Odiel) Liu
Assistant in Molecular Biology
Xiayan Liu
Visiting Scientist
Lijun Ma
Visiting Professor
Matthew McCormack
Research Scientist
Julia Plotnikov
Assistant in Molecular Biology
Ruiqiang Ye
Research Fellow
Tsuneaki Asai
Scientist, Macrogenics
Elena Baena-Gonzalez
Group leader, Plant Stress Signaling, Instituto Gulbenkian de Ciência (Portugal)
Marie Boudsocq
INRA-CNRS, Institut des Sciences du Végétal, Evry, France
Alan Branco
Research Fellow, Department of Environmental Health, Harvard School of Public Health
Brian Busser
Staff Scientist, Laboratory of Developmental Systems Biology, NHLBI
Ok Kyung Cha
Research Associate, Duksung Women's University, Korea
Shu-Hua Cheng
Assistant Professor, Clemson University, Clemson, SC
Wan-Hsing Cheng
Scientist, Academia Sinica, Taipei, Taiwan
Wan-Ling Chiu
Assistant Professor, Department of Biology, Virginia Commonwealth University
Young-Hee Cho
Scientist, SKKU, Korea
Gonçalo de Souza Filho
Director, Laboratório de Biotecnologia, Centro de Biociências e Biotecnologia, Universidade Estadual do Norte Fluminense Darcy Ribeiro, Brazil
Jim Guo
Postdoctoral Fellow, Oak Ridge National Laboratory
Louis-Philippe Hamel
Postdoctoral Fellow, University of Sherbrooke, Canada
Ping He
Professor, Texas A&M
Hai Huang
Professor, Shanghai Institute for Biological Sciences, CAS
Ildoo Hwang
Professor, Pohang University of Science and Technology, Pohang, Korea
Jyan-Chun Jang
Associate Professor, Ohio State University, Columbus, OH
Tamara Jones
Specialist, Applied Biosystems, Texas
Joonyup Kim
Research Fellow, University of Tennessee
Yelena Kovtun
Scientist, Immunogenesis Inc., Cambridge, MA
Erh-Min Lai
Fellow & Deputy Director, Institute of Plant and Microbial Biology, Academia Sinica,Taiwan
Bernard Lam
Postdoctoral Fellow, University of Toronto, Canada
Horim Lee
Assistant Professor, Duksung Women's University, Korea
Patricia Leon
Head of the Department, Institute de Biotecnologia, University of Mexico, Cuernavaca, Mexico
Jianfeng Li
Professor, Sun Yat-sen University, China
Satoru Mita
Associate Professor, Shizuoka University, Shizuoka, Japan
Brandon Moore
Associate Professor, Department of Biology, Amarillo College, Amarillo, Texas 79178 (B.d.M.)
Bruno Mueller
Group Leader, Institute of Plant Biology, University of Zurich, Switzerland
John Nishio
Director/Professor, College of Natural Sciences, California State University, Chico
Yajie Niu
Director of R&D, Inari Agriculture, Inc.
Yasuo Niwa
Assistant Professor, Shizuoka University, Shizuoka, Japan
Rahul Patharkar
Freelance bioinformatics consultant
Matthew Ramon
Scientific Officer, European Food Safety Authority, Italy
Senthil Ramu
Project Manager, BWH, Boston, MA
Shan Riku
Undergraduate Student, MIT Chemistry, Cambridge, MA
Filip Rolland
Professor, Katholieke University, Leuven, Belgium
Hojin Ryu
Assistant Professor, Chungbuk National Univeristy, Korea
Tony Schaeffner
Scientist, GSF Research Center, Munich, Germany
Libo Shan
Professor, Texas A&M
Guillaume Tena
Associate Editor, Nature Plants
Kin-In To
Scientist, Academia Sinica, Taipei, Taiwan
Helen Wang
Scientist, Syngenta, Research Triangle Park, NC
Matthew Willmann
Director of the Plant Transformation Facility, Cornell University
Yan Xiong
Assistant Professor, Shanghai Center for Plant Stress Biology, CAS, China
Shuichi Yanagisawa
Professor, Tokyo University, Japan
Sang-Dong Yoo
Professor, Korea University, Korea
Dandan Zhang
Research Associate, Sun Yat-sen University, China
Li Zhou
Lab Head, Antibody & Protein Design at Novartis Biologics
Sheen Lab Research
Office Address:
Department of Molecular Biology
Massachusetts General Hospital
Simches Research Center, CPZN 7624E
185 Cambridge Street
Boston, MA 02114
Place of Birth: Tainai, Taiwan
Education:
1980 B.S. National Taiwan University, Botany
1986 Ph.D. Harvard University, Cellular and Developmental Biology
Academic Appointments:
1987-1999 Lecturer on Genetics, Harvard Medical School
1999-2004 Associate Professor in Genetics, Harvard Medical School
2005-present Professor in Genetics, Harvard Medical School
Hospital Appointments:
1987-1991 Departmental Fellow in Molecular Biology, Massachusetts General Hospital
1991-1999 Assistant in Molecular Biology, Massachusetts General Hospital
1999-2004 Associate Molecular Biologist, Massachusetts General Hospital
2005- present Molecular Biologist, Massachusetts General Hospital