Resources
Databases
MIPS

– Arabidopsis thaliana genome project
TAIR

– The Arabidopsis Information Resource
PlantsP: Functional Genomics of Plant Phosphorylation
Arabidopsis Biological Resource Center (

ABRC

)
UK CropNet, Arabidopsis Genome Resource (

AGR

)
KAOS

– The Kazusa Arabidopsis data opening site
A Maize genome database
Electronic journals
Annual Review
Annual Review of Biochemistry
Annual Review of Cell & Dev. Biol.
Annual Review of Genetics
Annual Review of Plant Physiology/Plant Mol. Biology
Biochemistry & Molecular Biology of Plants
Cell
Current Biology
Current Opinions in Plant Biology
EMBO
Genes & Development
Molecular Cell
Nature
Plant & Cell Physiology
Plant Cell
Plant Journal
Plant Mol. Biology
Plant Physiology
PNAS
Science
STKE
TIBS
TICB
TIG
TIPS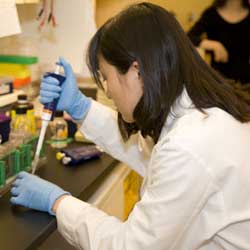 Useful Bioinformatics Tools Online
SMART

– Simple Modular Architecture Research Tool
ExPASy Molecular Biology Server
CBS

Prediction servers
BCM

Search Launcher
Network Protein Sequence Analysis
Promoter Analysis and Search Tools: How to Identify New & Important Cis-Elements
T-
DNA

resources Knockout At number and

BLAST

Search Salk Institute Genome Analysis Laboratory

TMRI

/Syngenta Genetrap Wisconsin Arabidopsis Knockout Facility The

SLAT

Lines
Tools for Cloning
Web Map Preference
Molecular Toolkit
Motif recognition and prediction tools
MOTIF

Searching Protein and Nucleic Acid Sequence Motifs
TFSEARCH

Searching Transcription Factor Binding Sites
TRANSFAC

– The Transcription Factor Database
PLACE

Home
PlantCARE
The Gibbs Motif Sampler Homepage
AlignACE homepage
Regulatory Motif Search
RSA

-tools
MEME

– Introduction
MAST

– Introduction
Schroeder Lab

MEME

Page
Prediction of Protein Structure from Sequence
HMMTOP

– Prediction of transmembrane helices and topology of proteins
PredictProtein – Prediction of transmembrane helix location and topology
SOSUI

– Prediction of transmembrane regions
TMHMM

– Prediction of transmembrane helices in proteins
TopPred 2 – Topology prediction of membrane proteins
PHD

– PredictProtein server for secondary structure, solvent accesibility, and transmembrane segments
PhdThreader – (fold recognition by prediction-based threading)
Protein structural analysis,

BMERC
Submission form for protein domain and foldclass prediction
NNSSP

(prediction of protein secondary sturcture by nearest-neighbor algorithms)
SSPRED

(secondary structure prediction with multiple alignment)
SSCP

(secondary structure prediction content with amino acid composition)
SOPM

(Self Optimized Prediction Method) at

IBCP

, France.
MultPredict (predict secondary structure based on multiple sequence alignment)
TMAP

(service predicting transmembrane segments in proteins)
TMpred (prediction of transmembrane regions and orientation)
COILS

(prediction of coiled coil regions in proteins)
PREDATOR

(protein secondary structure prediction from single sequence)
DAS

(Dense Alignment Surface; prediction of transmembrane regions in proteins)
Fold-recognition at

UCLA

-

DOE

STRUCTURE

PREDICTION

SERVER
Plant Comparative Genomics
Resource for Plant Comparative Genomics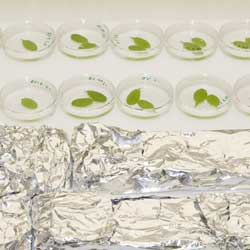 Microarray Resources
Arabidopsis Functional Genomics Consortium
Microarray Gene Expression Data Society –

MGED

Society
Minimum information about a microarray experiment –

MIAME
BASE

– BioArray Software Environment
Gene Expression Ommibus
Large-Scale Analysis of the Arabidopsis Microarray Data at

TAIR
TIGR

Microarray Software Suite
Expression Profiler at the

EBI
dChip
Cluster Analysis and Visualization
GeneCluster
GenMAPP
DNA

Microarray Genome Chip)
Silicon Genetics
MGH

Microarray Core
Affymetrix
Axon
Genemachines
Genispehere
Telcom
Qiagen/Operon
Incyte
Revised on 2012-03-21 17:05:19 UTC