Center for Computational and Integrative Biology
About our Center
Faculty in the Center for Computational and Integrative Biology (CCIB) apply interdisciplinary approaches and new technologies to answer enduring biological questions and provide insights into human disease. Novel chemical, genomics and computational tools are developed to probe signaling pathways, identify mediators of host-microbe interactions, understand and simulate the conditions associated with the emergence of life, and design therapeutic disease interventions. Center investigators also conduct translational research to explore the potential utility of early-stage drug candidates in phase 1 studies carried out in small populations of individuals with the target disease indication. 
The CCIB provides support for investigators at Mass General Hospital and across the greater Boston area through a variety of autonomous cores that provide services in DNA sequencing, oligonucleotide synthesis and research laboratory automation. 
In the News
Celebrating a historic $100M gift to establish the Gene Lay Institute for Immunology and Inflammation! The gift, from eminent biotechnology entrepreneur Gene Lay, founder and CEO of BioLegend, is the largest in Brigham's history. The Gene Lay Institute will be led by Vijay Kuchroo, an immunologist and principal investigator at the Brigham who will serve as inaugural director, Arlene Sharpe, chair of the Department of Immunology at HMS, and Ramnik Xavier, our Center Director. Areas of research will include basic understanding of immune-mediated diseases, aging, and cancer toward the development of new immunotherapies. The Institute will also provide training opportunities for students and fellows to support immunology innovators of the future.
Congratulations Emanuel Burgos-Robles in the Smillie lab, for receiving the prestigious NSF Graduate Research Fellowship! Ema is a graduate student in the MIT Computational and Systems Biology PhD Program (CSB).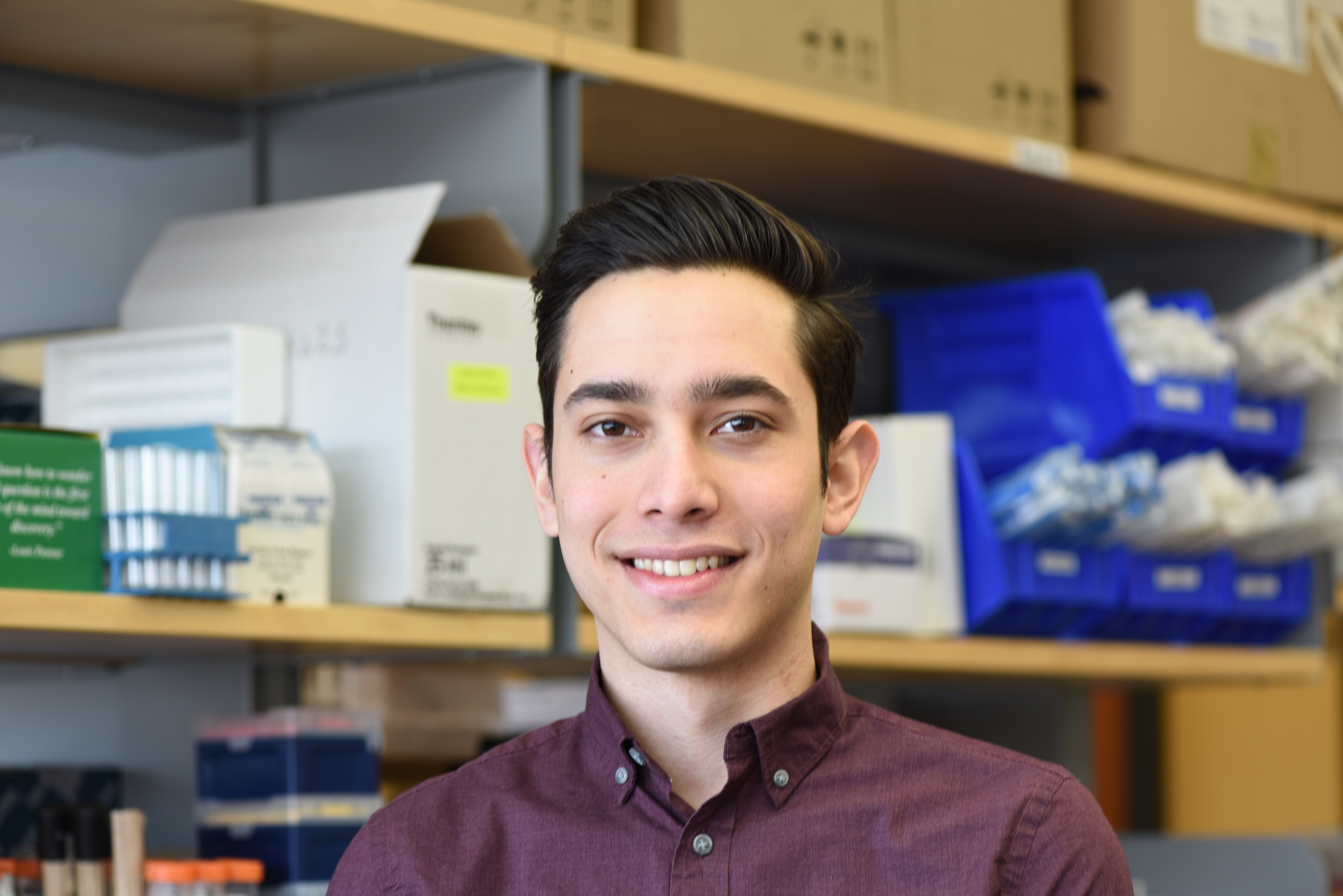 The Cell Press webinar, Multi-omics in drug discovery, is now freely available to view on demand. Omics technologies have emerged as powerful tools that are used to investigate broad scientific questions. This webinar delves into how omics has been used to identify leads in drug discovery. Listen to Deb Hung discuss using omics to identify therapeutic options for bacterial pathogens.
Welcome Chris Smillie, our new faculty member! Chris is an Assistant Professor in the Department of Medicine at Harvard Medical School.  His research program in CCIB will focus on mechanistically understanding how microbial perturbations alter host tissues and impact disease. You can learn more about his program in his website: https://www.smillielab.org/
Congratulations to Nitya Jain on receiving the Mass General Center for Faculty Development's Anne Klibanski Visiting Scholars Award! This award is given to women faculty clinicians, educators, researchers and postdocs at MGH who have shown exceptional promise as leaders in their field and whose careers would specifically benefit from speaking, mentoring and networking opportunities.
Congratulations to Keith Joung on being awarded the Samsung Ho-Am Prize in Medicine! This award is presented each year to individuals of Korean heritage who have furthered the welfare of humanity through distinguished accomplishments in the field of medicine. This year's award recognizes contributions the Joung laboratory has made in innovating genome editing approaches for basic, clinical and translational science.