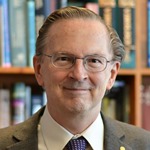 Szostak Lab
The key concepts of genetics are phenotype and genotype: genotype is generally embodied in a nucleic acid sequence, and phenotype represents some observable property of an organism. Moving these ideas from the organismal to the molecular level leads naturally to the idea of creating and manipulating genetic variation in molecules, entirely in vitro. The discovery of catalytic RNAs in the early 1980s demonstrated that RNA could manifest a range of interesting phenotypes. Simultaneously, the invention of the polymerase chain reaction made it easy to replicate almost any nucleic acid sequence in vitro. Together these advances inspired the development of practical ways of using in vitro selection and directed evolution to search sequence space, the ensemble of all possible sequences, for new functional RNA, DNA, and protein sequences.
The simplest interesting phenotypes of RNAs and DNAs are binding properties. In vitro selection for sequences that fold up into specific three-dimensional structures that contain highly specific binding sites has been used to isolate many nucleic acids, called aptamers, that bind a wide range of small biomolecules, including nucleotides, amino acids, antibiotics, and cofactors. We have found that these nucleic acid molecules can be selected successfully for catalysis as well.
Application of the principles of in vitro selection and directed evolution to peptides and proteins is a powerful tool for investigating protein function and structure and for obtaining insight into the pathways by which enzymes evolve in nature. Our approach has been to generate stable, covalent RNA-protein fusions in a completely in vitro system. We do this by covalently linking puromycin, an antibiotic that mimics an aminoacylated tRNA, to the 3' end of a synthetic mRNA through a DNA linker. A ribosome begins translation of such a template as usual, generating a peptide as it transits the open reading frame. When the ribosome reaches the end of the open reading frame and hits the DNA linker it stalls, allowing the nearby puromycin to enter the A site of the ribosome and accept the nascent peptide chain. The resulting RNA-peptide fusions can be formed efficiently from mRNAs encoding small peptides or large proteins.
We have prepared libraries of fusions encoding random peptides and are preparing to begin evolving new binding domains and enzymes. An exciting future application will be the ability to conduct side-by-side comparisons of RNA and protein evolution. (This work was supported in part by grants from the National Institutes of Health.)
Szostak Lab Team
Saurja DasGupta
Research Fellow
Saurja
DasGupta
Research Fellow
Dian Ding
Graduate Student
Dian
Ding
Graduate Student
Xiwen Jia
Graduate Student
Xiwen
Jia
Graduate Student
Victor Lelyveld
Research Fellow
Victor
Lelyveld
Research Fellow
Shui-Ying (Fanny) Ng
Lab Manager II
Shui-Ying (Fanny)
Ng
Lab Manager II
Aleksandar Radakovic
Graduate Student
Aleksandar
Radakovic
Graduate Student
Kyle Strom
Research Fellow
Kyle
Strom
Research Fellow
Katarzyna Adamala
MIT- post doctoral fellow
Anthony Bell
University of Southern Mississippi
Knut Anders Bjorkbom
Researcher, Statens Serum Institut.
Jonathan Craig Blain
Post-Doctoral Scientist, Ra Pharmaceuticals
Rafael Bruckner
Research Fellow, Cell Biology, Harvard Medical School
Itay Budin
Fellow, University of California-Berkeley, Miller Institute
Jingyang-Jesse Chen
Scientist I, Millenium Pharmaceuticals
Glen Cho
Research Team Leader II, CCIB Therapeutics
Aaron Engelhart
Assistant Professor; University of Minnesota
Constantin Giurgiu
Postdoctoral Research Assistant at University of Illinois at Urbana-Champaign
Yollete Guillen-Schlippe
3B Pharmaceuticals, Berlin, Germany
Kristopher Hartman
Senior Scientist, EMD Serono
Matthew Hartman
Assistant Professor at Virginia Commonwealth University
Christian Hentrich
Scientist at AbD Serotec - a Bio-Rad Company
Benjamin Heuberger
Patent Agent , K&L Gates LLP
Justin Ichida
Harvard University, Cambridge, MA
Janet Iwasa
Harvard Medical School
Neha Kamat
Assistant Professor Department of Biomedical Engineering Northwestern University nkamat@northwestern.edu
Aaron Larsen
Scientist, Moderna
Chi-Wang Lin
Bristol-Myers Squibb
Alexander Litovchick
X-Chem, Inc
Andrej Luptak
University of California, Irvine, CA
Nathalie Madern
post doc at BU
Sheref Mansy
University of Trento
Pierre-Alain Monnard
Los Alamos National Labs, NM
Seung Soo Oh
Assistant Professor; Pohang University of Science and Technology (POSTECH)
Jennifer Ong
New England Biolabs
Abhijit Patel
Assistant Professor, Therapeutic Radiology at Yale Medical Group
Matt Powner
Lecturer of Chemistry, University College London
Kourosh Salehi-Ashtiani
New York University Abu Dhabi
Mui Sam
California Department of Toxic Substance Control
Florian Seebeck
University of Basel
Burckhard Seelig
University of Minnesota, St. Paul, MN
Jia Sheng
Assistant Professor, SUNY Albany, NY
Lele Sun
Applied Biosystems, MA
Douglas Treco
CEO, Ra Pharmaceuticals, Inc
Simon Trevino
Research Fellow, Albert Einstein College of Medicine
Ching-Hsuan Tsai
GlaxoSmithKline
Anna Wang
Lecturer, UNSW, Sydney, Australia
Shenglong Zhang
Asst. Prof in Life Science; New York Institute of Technology
Ting Zhu
School of Life Sciences, Tsinghua University
PI BIO
Dr. Szostak is an Investigator of the Howard Hughes Medical Institute, Professor of Genetics at Harvard Medical School, Professor of Chemistry and Chemical Biology (Faculty of Arts and Sciences) at Harvard University and the Alex Rich Distinguished Investigator in the Department of Molecular Biology at the Massachusetts General Hospital.
His current research interests are in the laboratory synthesis of self-replicating systems and the origin of life. He and his colleagues have developed in vitro selection as a tool for the isolation of rare functional RNA, DNA and protein molecules from large pools of random sequences. His laboratory has used in vitro selection and directed evolution to isolate and characterize numerous nucleic acid sequences with specific ligand binding and catalytic properties.
For this work, Dr. Szostak was awarded, along with Dr. Gerald Joyce, the 1994 National Academy of Sciences Award in Molecular Biology and the 1997 Sigrist Prize from the University of Bern. Dr. Szostak is a member of the National Academy of Sciences, and a Fellow of the New York Academy of Sciences and the American Academy of Arts and Sciences. In 2000, Dr. Szostak was awarded the Medal of the Genetics Society of America. Dr. Szostak has been awarded the 2009 Nobel Prize in Physiology or Medicine for his original contributions to our understanding of the processes of life and of disease.
Szostak Lab Areas of Interest
Szostak Lab Resources
Resources