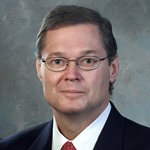 Tompkins Lab
PI BIO
Ron Tompkins graduated Summa Cum Laude from Tulane University Medical School and holds a doctorate in chemical and biomedical engineering from the Massachusetts Institute of Technology.
Dr. Tompkins is the Chief of Burns Service at the Massachusetts General Hospital, is the Sumner M. Redstone Professor of Surgery at Harvard Medical School, and serves as the Chief of Staff of Shriners Hospital for Children in Boston.
Dr. Tompkins' primary research interests are in physiology of inflammation and burn healing.