Gabriel Hayes remembrances from his childhood friends, college friends, graduate school and postdoc friends, and friends at work afterward. These essays were assembled from email exchanges and other offerings in the period just after Gabe's sudden death from a fulminant fungal infection in October 2013.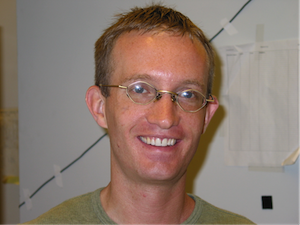 Memories from Gabe's friends from early childhood and college.
Memories from Gabe's friends and colleagues from graduate school and his postdoc
Amy Pasquinelli, Sean Curran, Ying Liu, Dave Shore, John Kim, Siu Sylvia Lee, Chris Carr, Justine Melo, Harrison Gabel, Duo Wang, Meng Wang, Ho Yi Mak, Xiaoyun Wu, Zhen Shi, George Church, Iva Greenwald, Oliver Hobert and Gary Ruvkun
A Collection of Memories, Condolences, and Compliments about Gabe from his colleagues at Cell Press and the community of scientists he served and impressed.
Sri Narasimhan, Emilie Marcus, Steve Mao, Lara Szewczak, Rosy Hosking, Karen Carniol, Jiaying Tan, Boyana Konforti, Debbie Sweet, Mirna Kvajo, Philippe Terheggen, Joao Montiero
From Gabe's application for an editorial position at Cell and Cell Reports
Cell Press Profile of the Week: Gabe Hayes, Scientific Editor, Cell
Messages from the Scientific Community