The Center for Computational and Integrative Biology is an affiliation of faculty drawn together by a common interest in the study of biology through methods engaging a broader scale of inquiry than the existing standard of the era. The faculty collectively has highly diverse interests, ranging from inquiries into the origins of life, the mechanisms of host-pathogen interactions in plants and model organisms, the relationship between atherosclerosis and inflammatory responses in vertebrates, and the collection and analysis of comprehensive measures of physiology in an attempt to understand the harbingers of adverse outcomes (principally sepsis and its sequelae) in individuals treated for trauma.
The Center for Computational and Integrative Biology provides support for investigators at the hospital and across Boston through a variety of autonomous cores that provide services in DNA sequencing, oligonucleotide synthesis and research laboratory automation.
CCIB

in the News

Ramnik Xavier: Researchers Uncover Infant Gut Microbiome Alterations Linked to Type 1 Diabetes

Ramnik Xavier: Newly diagnosed Crohn's disease patients show imbalance in intestinal microbial population

Jack Szostak: Biochemist trying to solve the great mystery of life

J. Keith Joung: Genomic Engineering Hits Its Mark

Gary Ruvkun, Christopher Carr: Sequencing DNA on Mars – Science Far Out or Far Out Science?
CCIB

Awards & Honors
Ramnik Xavier: Center for Microbiome Informatics and Therapeutics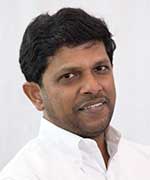 MGH and MIT have announced a new strategic partnership in microbiome research to be led by Ramnik Xavier, Chief of the Division of Gastroenterology at MGH and a founding member of CCIB, and Eric Alm, an associate professor of biological engineering at MIT. Named the Center for Microbiome Informatics and Therapeutics , the center is designed to advance the science of the human microbiome, and the treatment of conditions and diseases associated with an altered microbiome. The center's main functions are to fund cross-disciplinary and innovative research proposals, to provide shared services for researchers studying the microbiome, and to build an interactive academic community of clinicians and academic researchers interested in tackling microbiome-related disease. Initial projects will focus on the role of the microbiome in inflammatory bowel disease, with future plans to explore the role of the microbiome in other systemic autoimmune diseases, including autism, MS, arthritis, diabetes, and allergies.
Gary Ruvkun: 2015 Breakthrough Prize in Life Sciences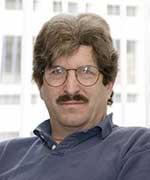 Gary Ruvkun was awarded the 2015 Breakthrough Prize for his role in the discovery of micro-RNA molecules, along with Victor Ambros of the University of Massachusetts Medical School.
Gary is a Professor of Genetics at Harvard Medical School, Molecular Biologist at Massachusetts General Hospital and member of the National Academy of Sciences, the Institute of Medicine and the American Academy of Arts and Sciences. Previous honors and awards include the Rosenstiel Award from Brandeis University (with Victor Ambros, Andy Fire, and Craig Mello), the Warren Triennial Prize from Massachusetts General Hospital (with Victor Ambros), the Benjamin Franklin Medal from the Franklin Institute (with Victor Ambros and David Baulcombe), the Gairdner International Award from the Gairdner Foundation of Canada (with Victor Ambros), the Albert Lasker Award for Basic Medical Research (with Victor Ambros and David Baulcombe), the Louisa Horwitz Prize from Columbia University (with Victor Ambros), the Shaul and Meira Massry Prize (with Victor Ambros), the Dan David Prize for Aging research (with Cynthia Kenyon), the Ipsen Foundation Longevity Prize, the 2014 Wolf Prize (with Victor Ambros) and the 2014 Gruber Genetics Prize (with Victor Ambros).
Additional information is found here
Team
ETHER

:

MGH

-Samsung Medical Hackathon Challenge Winner

Dr. Gautam Goel, a post-doctoral fellow in CCIB, was a member of the winning team at the first Medical Hackathon Challenge, held on November 7 and 8, 2014. This event, hosted by MGH and Samsung Electronics in collaboration with MIT Hacking Medicine, featured 100 participants, experts and advisors from a variety of fields, all tasked to create innovation in mobile applications and wearable technology to improve health care. The winning team's project, entitled "ETHER" is a wearable solution that would allow operating room managers to receive real time status updates from anesthesia providers. This would enable the OR manager to track staff, dynamic rescheduling and lessen operating room turnover time. As one of the winning projects, the "ETHER" team is now eligible to submit a refined proposal for a chance to compete for the Samsung Healthcare Innovation Grant, where $500,000 will be split amongst the winning teams.

Additional information can be found here
2014
MGH

Clinical Research Day Team Award

For the second time, the Translational Medicine Group has received the MGH Clinical Research Day Team Award ($2,500) for their work developing an SGLT2 inhibitor. The abstract "Beyond Metformin – Evaluation of an SGLT2 Inhibitor for the Treatment of Type 2 Diabetes" was selected from 386 submissions.
The Translational Medicine Group (TMG) in partnership with a biotechnology company, Theracos, Inc., has overseen the development of a highly selective, highly potent inhibitor of SGLT2, THR1442. Previous clinical investigation demonstrated that THR1442 was well tolerated in healthy subjects and decreased fasting plasma glucose (FPG) in diabetic patients. The results of a multinational, randomized, double-blind, placebo-controlled study evaluating the efficacy and safety of THR1442 in comparison to placebo produced a statistically significant and clinically meaningful reduction in HbA1c that was persistent through 96 weeks. THR1442 lowered body weight and systolic blood pressure, and was associated with fewer common and serious AEs than placebo. Unlike other SGLT2 inhibitors, rates of mycotic genital infection and UTIs were no higher than placebo.
Currently, TMG is further developing THR1442 in a multinational program, which includes the US, Japan, Taiwan, Korea and the Philippines.
Revised on 2015-02-06 19:32:04 UTC